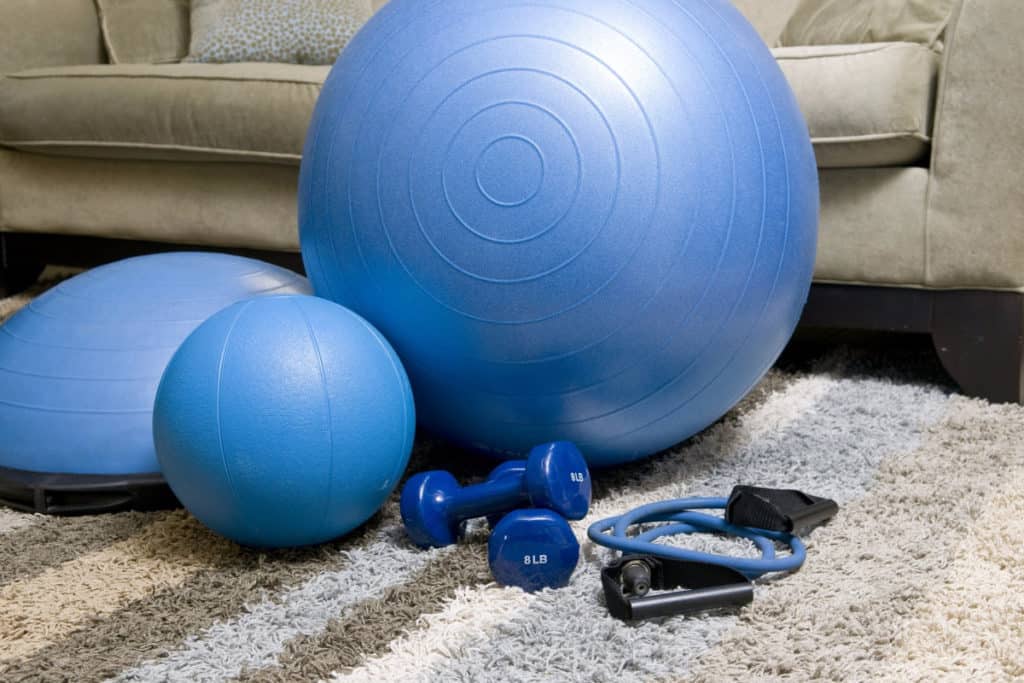 Many women are under the impression that you need to do sweaty bouts of cardio for a sculpted, healthy body, but more and more studies are showing that resistance training has many more benefits to overall health and longevity.
Not all strength training exercises are created equally. Free weights are far more helpful in improving strength and stability as you are using stabilizing muscles as well as the targeted muscle group. Since this is how we function in real life it is highly recommended to train this way.
Body weight exercises, free weights, resistance bands and Pilates all fall under the umbrella of strength training. You don't need a gym membership in order to build muscle on your body. Here are 8 strength training benefits every lady should know about.
1. You will lose body fat.
Strength training two to three times a week (along with a healthy diet) will promote muscle gain and weight management. As you gain lean muscle it will increase your metabolism, meaning your body uses more energy (calories) during activity and at rest. More energy expended means quicker fat loss. As you tone your body with resistance training, your body will tighten and look leaner, even before you notice much change on the scale.
2. Your joints will be stronger.
Most strength training exercises are lower impact making them easier on your joints. You can build muscle strength and endurance with reduced risk of injury. With less stress on the joints, these weight-bearing workouts will actually help strengthen your joints.
Many moves – like squats and lunges actually mimic everyday, functional movements like getting up out of a chair, bending down to pick up your laundry basket or climbing stairs. You'll be able to keep your hips, knees and ankles moving well while making everyday activities easier.
3. You will reduce your risk of Osteoporosis.
Osteoporosis, which is more common in menopausal and post menopausal women, occurs when bones become porous and weak, making them more prone to breaking. Doing resistance training is one of the only ways to build and maintain bone density as you age. Strengthening the muscles forces the bones to continue to grow new tissue, lessening your risk of developing bone weakening.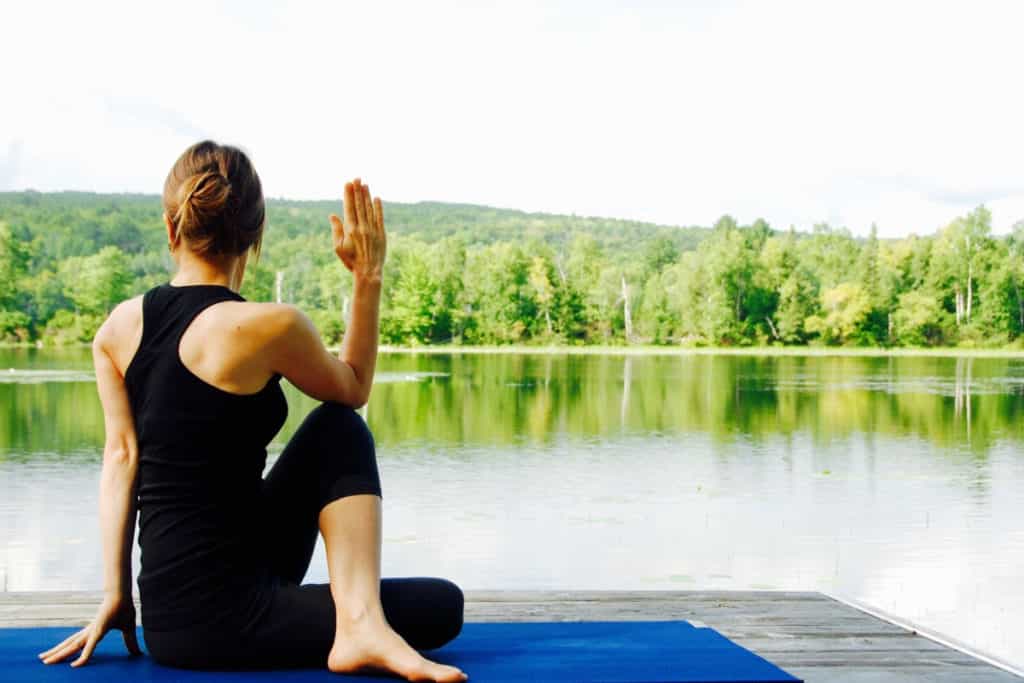 4. You will maintain better posture.
Strong muscles and bones will keep you standing tall as you age. Studies have shown that regular exercise that promotes good poster reduces age-related 'shrinking'. Good posture aids in better breathing by giving your rib cage more mobility and allowing your lungs more room to expand. Better oxygenation helps with energy. This also benefits your digestion, which also relies of muscle motility to keep you regular.
5. You will maintain your independence as you age.
Increasing or maintaining your strength will make daily tasks such as carrying groceries or laundry baskets easier and make you less reliant on others. It will also reduce your risk of injury in doing daily activities. Many body weight or free weight exercises include a balance factor, which can help to prevent falls as you enter your senior years.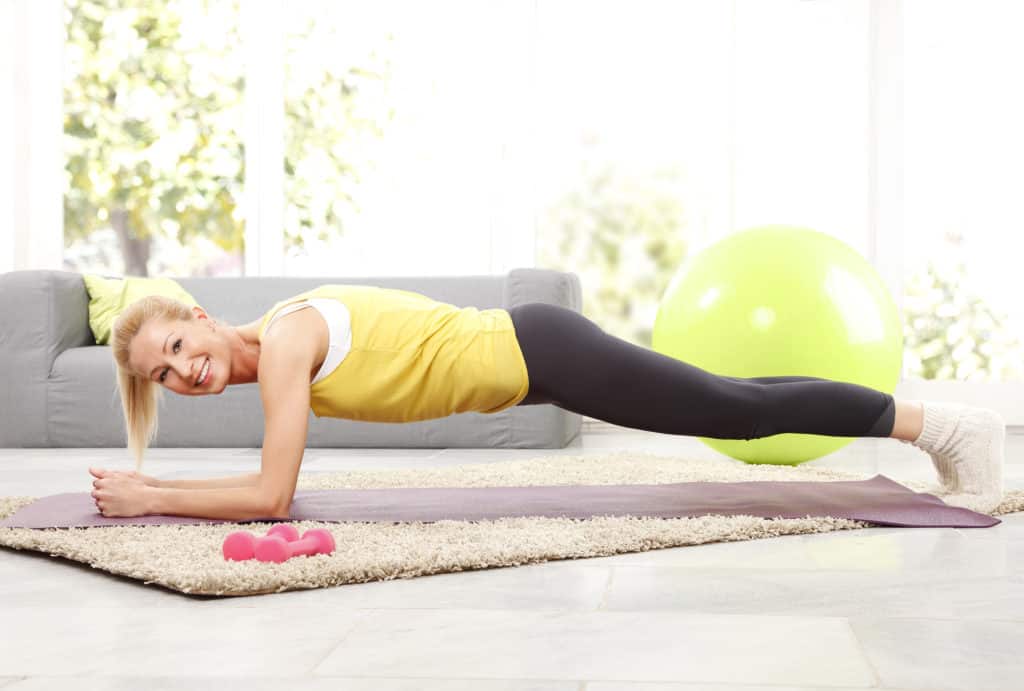 6. You will reduce your risk of back pain.
Strength training not only builds stronger muscles, but also builds stronger connective tissues and increases joint stability. This acts as reinforcement for the joints, including the spinal column and helps prevent injury. Keeping strong gluteal (butt) and core muscles will reduce back strain and possibly help reduce already existing back discomfort. Plank is possibly one of the best core strengthening exercises you can do.
7. You will reduce your risk of heart disease.
The heart is a muscle, like other muscles in your body. Strength training helps your heart muscle to work more efficiently and as a result can also help to regulate blood pressure. A 2019 study published in Medicine & Science in Sports & Exercise found that people (an average age of 47) who did at least one hour of strength training per week had a 40 to 70 percent lower risk of heart attack or stroke compared to those didn't. These results did not account for any benefit resulting from aerobic exercise.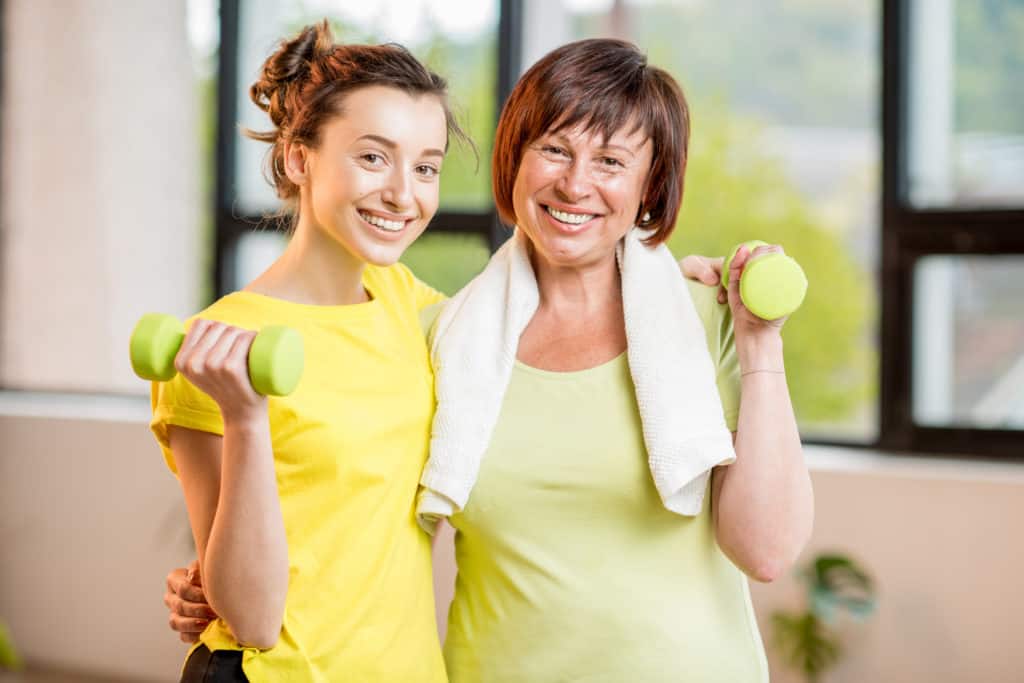 8. You will improve your mood and fight depression.
Exercise produces 'feel good' hormones that help you to feel happier and more confident making you better able to handle life's challenges. Increasing the flow of blood and oxygen to your body and brain energizes you creating a feeling of power! This can set you up with a positive mindset for the rest of your day.
Do it correctly and there is no reason you can't continue to do strength training for your entire life, and enjoy your days and favorite activities.
If you are interested in incorporating some strength training into your routine but unsure of where to start, reach out to me to get advice on the best way to start growing your muscles.